I don't engage in much.
…OR perhaps I'm just choosy about what I care to engage in.
I have had a black paint stain on my carpet upstairs for at least a month now because the dog chose to eat a tiny bucket of my daughter's paint there.  Yep…in the middle of the floor.  I know how to get rid of it in theory, I just haven't yet.  No, I'm not *willing* it to go away magically, and I'm not a messy person.  But I guess you could say that I am disconnected from my carpet.
Brilliant.  Or not?
It's just carpet, people.  Once the paint had dried and set there really wasn't any panic.  Does it look terrible?  Yes.  But who says that the "remedy" will make it look better?
Perhaps I'm in the middle of accepting what my carpet now looks like with a stain.  If it were a shirt, I would have never worn it again, but carpet isn't like that.  I'm not much into stains.  But this one is kind of stuck.  And it tells a story of a little dog.  And a little girl who made a mistake and left her paint can on the floor.
So would you say that I CARE or DON'T CARE?
I have issues with taking ownership of stuff.  This *disconnect* has its pros & cons.  I mean, how many of you could function happily in a room that is screaming out its imperfections?
I wasn't always this way.  One point in time, I cared A LOT.  Too much.  It overwhelmed me and completely sapped my energy.  (Some people know this as being CONTROLLING.)
Oops.  Did I step on some toes there?  Or was I just stepping on my own…?  I don't know because I don't care.  (Ummm…That's supposed to be a joke.)
_________________________________
CARE is not "pretending" to care, and should not be patronised by insincerity.  It is an in-touch, tangible action, not unlike raising your hand.
You go first.  
when i care too much
I am fully committed, fully focused, fully engaged
My energy is fully tapped and I am left with NONE for me
I become vulnerable to compromise my boundaries
Although I may have started for one reason, it may continue out of obligation
If there are too many things that I CARE about, I become battle-weary (and bitter)
when i care too little
Plants die

I get bored with myself
My garage collects THINGS
The dog.  The dog.  The dog.   SOMEBODY walk the dog!!
when i don't care at all
Unburdened, I become care-free (lots of energy)
Slowly, I begin to lack focus & passion
I am able to separate "who I am" from "who others are"
I have time to find things that I DO CARE about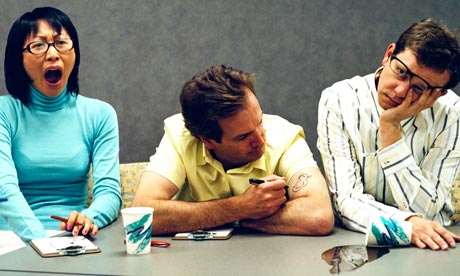 ____________________________________
Question(s) of the Day:
Do you care TOO MUCH about things you cannot control?
Do you care TOO LITTLE about things you would benefit from better managing?
Have you stopped caring about things because you resent having things control you?
___________________________________
"Out damn spot! out, I say!–One: two: why, then, 'tis time to do't.–Hell is merky!–Fie, my lord, fie!  a soldier, and afeared?  What need we fear who knows it, when none can call our power to account?–Yet who would have thought the old man to have had so much blood in him?"

[Macbeth, Shakespeare]